Homemade is good!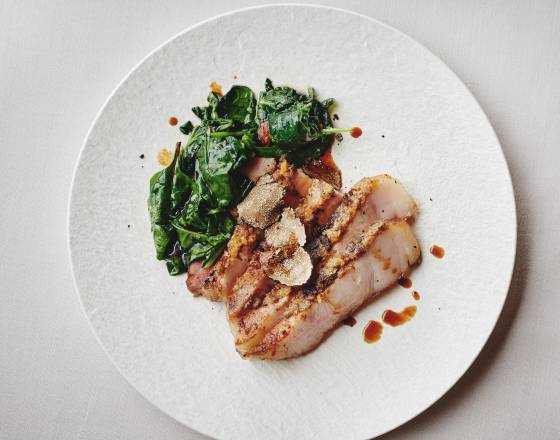 It doesn't get more authentic than this
Our own bakery, Pig breeding and ibex hunting. We cook with excellent products – many from our own production. That way we're sure about the provenance: here at home in Vorarlberg. And we know that the food miles to us at the Burg are really short.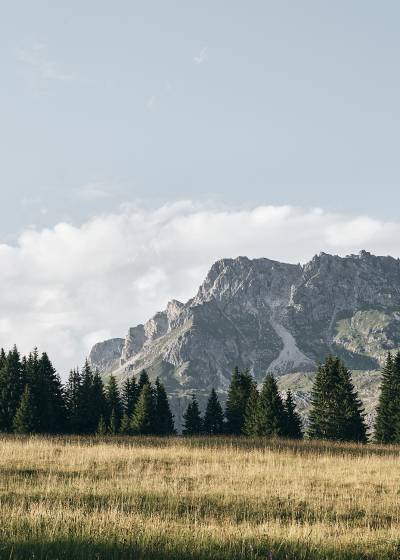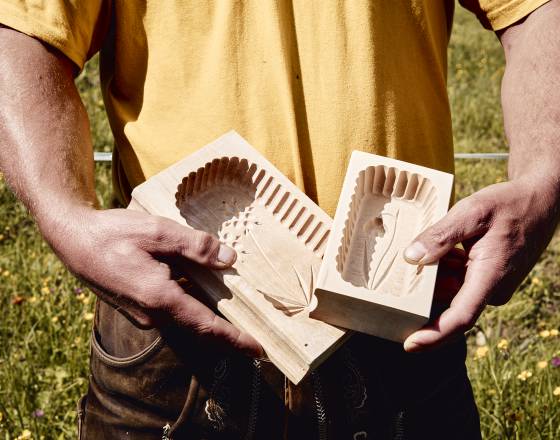 Naturally demanding!
Meeting our standards is not easy. That's why we prefer to do a lot of things ourselves. Whether it is our own hunting, our pig breeding or involvement in local issues around Oberlech to lead it sustainably into the future.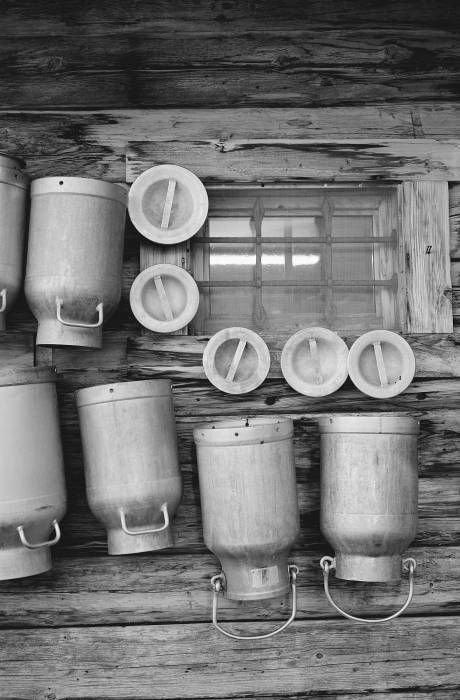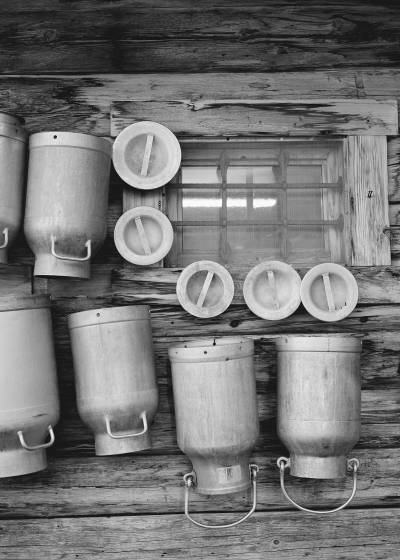 From herbs to game
Are we yes-men? When it comes to our own production, of course we are! We deploy traditional methods and that's a good thing.
Bakery: Enticing aromas of freshly baked goods. Homemade breads and sweet temptations from our baking professionals – just how we like it.
Herbal tea: Grandma Helga Lucian invented our much-loved "Oberlech herbal tea blend". Dried flowers and leaves. From these very mountains. Handpicked. Delicious!
Alpine dairy: Totally cheesy? What else! And handmade on the Kriegeralpe and spread with plenty of love. Mild or intense? Whichever you prefer, it's always good! We give our cheeses time to develop their flavour.
Pig breeding: We raise the Duroc old breed of pig. The meat is finely marbled and tender.
Ibex: We're crazy about the classic dishes from buck and goat – especially in autumn. We have our own hunting ground in Vorarlberg. Senior boss Gerhard Lucian goes hunting himself, ensuring the kitchen gets only the freshest ingredients.