Indulge at an altitude of 2,000 m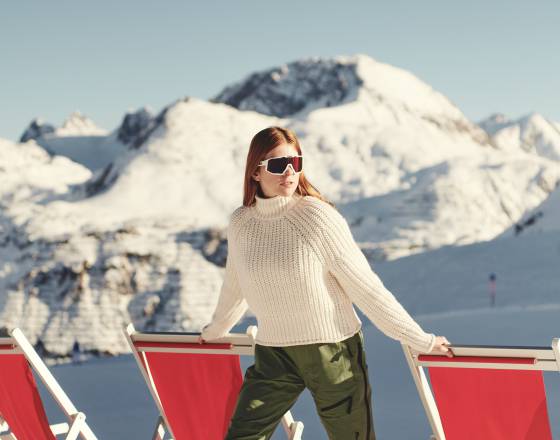 Above everything
In just 45 minutes your feet can carry you from Oberlech up to the jewel of the Kriegeralpe, built in the Tannberg Walser style. In summer it is surrounded by fresh green, in winter it is snow-covered in Alpine white.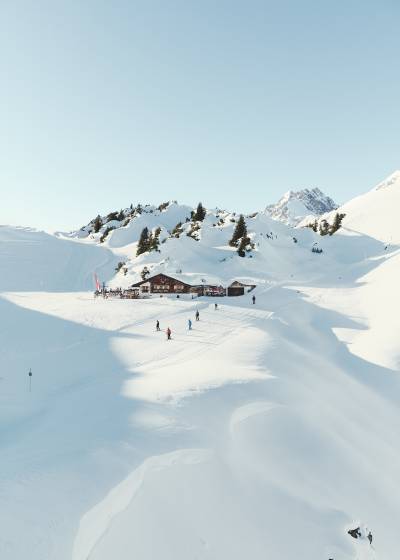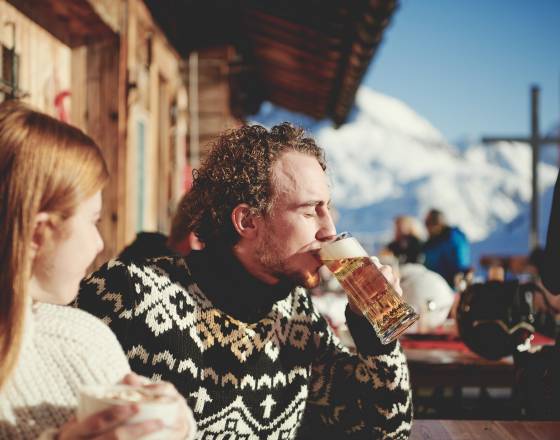 The Kriegeralpe on the Arlberg
Why is it one of our favourite places? The breathtaking view and the cosy lodge ambience make your heart sing. In addition, you can look forward to delicious treats for your palate in the mountain restaurant. 
The little Burg
Make a stop while hiking on the Tannberg and quench your summer thirst. In winter, make a beeline directly from the ski slope to the Kriegeralpe. Satisfy your hunger for local specialties. Sink into the vastness of the mountains on the sun terrace. The Kriegeralpe is our "little Burg".
Kriegeralpe website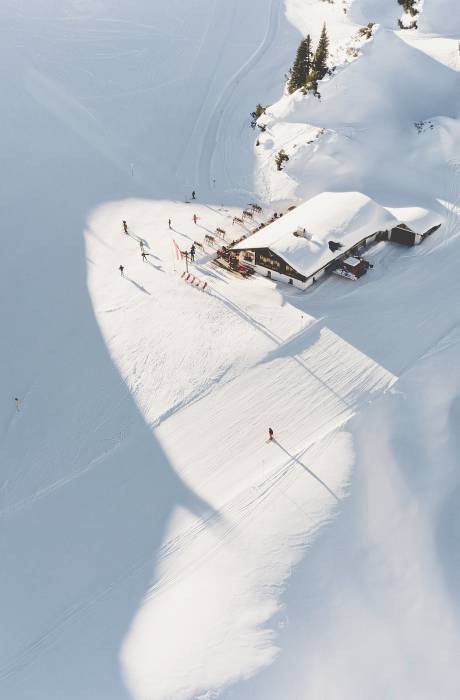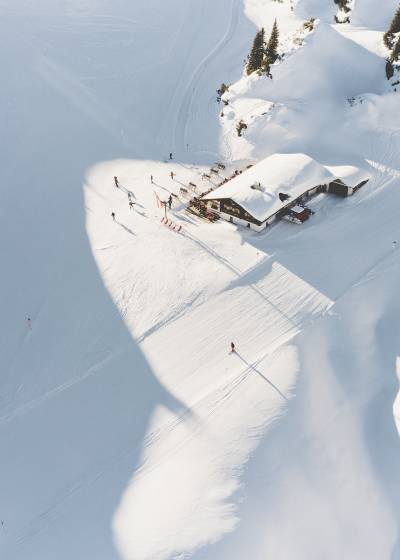 Enjoy without a fear of heights