SOME LIKE IT WET ...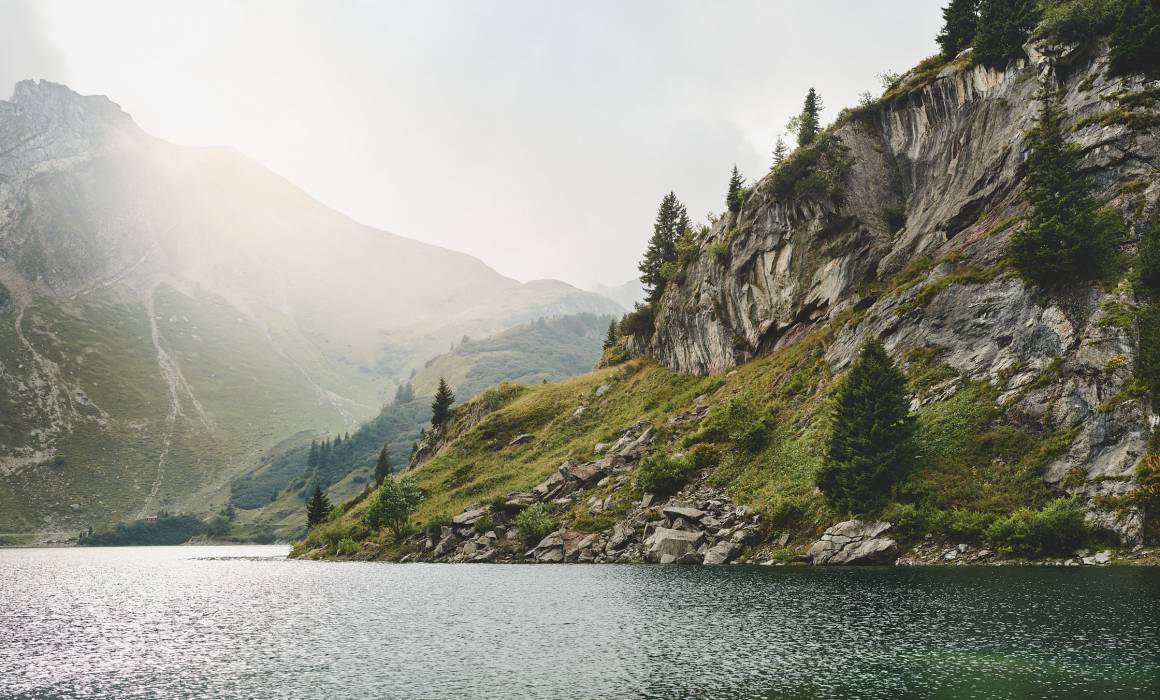 article of 09.02.2023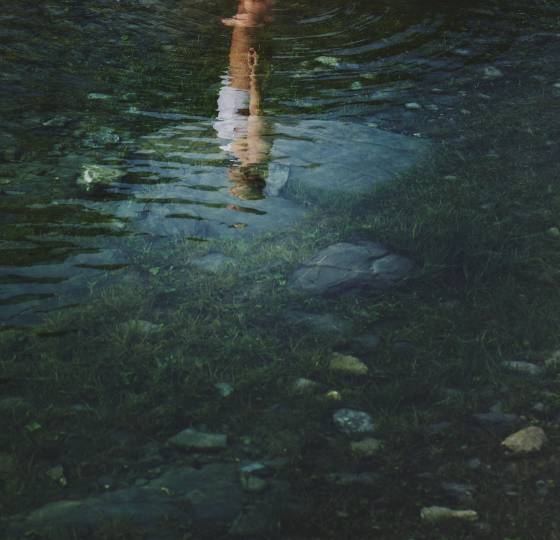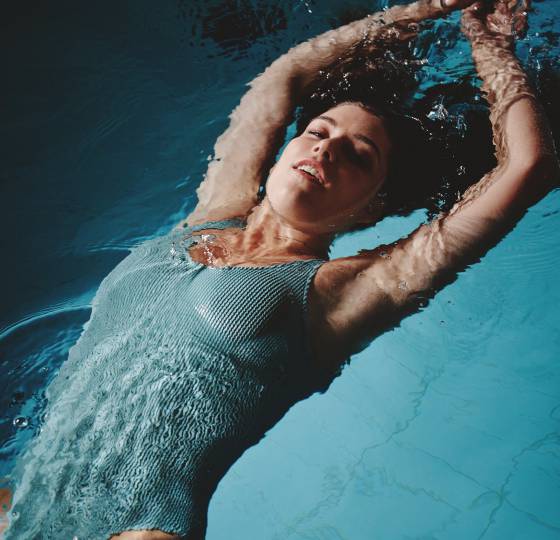 BUTZENSEE
You can get to this natural high-mountain lake with emerald-green water in an hour and a half of hiking along a medium-difficulty route — and you will discover a breathtaking swimming experience under the Mohnenfluhscharte.
WALD BAD SWIMMING POOL
Not a lake, but a great place to have fun in the water: the forest swimming pool is situated in a coniferous woodland not far from the Lecher mainstreet. It has everything that a traditional swimming pool could offer, especially for kids.
KÖRBERSEE
Just like the Formarinsee, the Körbersee has been ranked among Austria's most beautiful locations. It can only be reached on foot; it takes around two hours from Oberlech. When you see this idyllic backdrop, you may ask yourself whether the Lord spent some time playing around with Photoshop.
FORMARINSEE
The three hours' walk will be worth it: the Formarinsee is located directly below the "Rote Wand" mountain and reforms each year from meltwater. It has been voted the most beautiful location in Austria.
LIBELLENSEE
The Libellensee is only a stone's throw from the Burg Hotel. It may not be suitable for bathing, but it's a great place for a picnic in a secluded spot.
"For anyone looking for an alternative to mountain-climbing and for a great running route, I recommend the path along the Lech — ways to cool down included!" — Patricia Lorenz — 
ZÜRSERSEE
After hibernating under a blanket of snow more than several feet thick, the Zürsersee emerges in the summer as an ultimately Instagrammable energy spot. The Seekopfbahn cable car can effortlessly take you up to the turquoise waters at an altitude of 2160 meters above sea level. If you find it too cool for a dip, you can sunbathe on the jetty that stretches out onto the lake.
SPULLERSEE
This lake, which was originally natural and is now used as a reservoir, is approximately the same distance from the Burg Hotel as the Formarinsee. Its many species of trout and chars make it very popular with anglers.
Share Post: